Make sure to read Jason Hess' exposition and preface to his entire list, as well as selections 50 through 31 here. Also be sure to subscribe to A Cinephile Corner's Newsletter to be notified via email when new movie reviews, lists, and other features go live on the website.
30. Reservation Dogs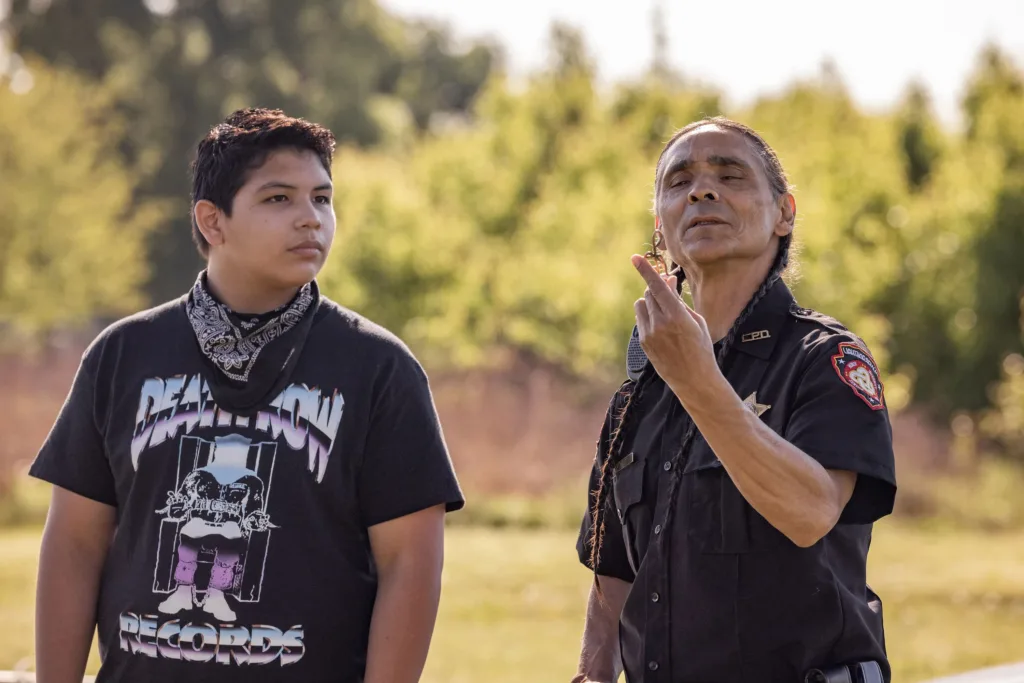 This being a newer entry, I've recommended this series to a number of people since I started watching it (two seasons are done, a third is on its way).  Reservation Dogs tells the stories of four Indigenous youths in Oklahoma's Native American territory who have recently suffered a loss of one of their friends (and are just beginning the coping process).  Through its episodes, the show covers a lot of ground about the social and economic factors that are endured on a regular basis.  The four main characters (Bear, Elora, Willie Jack [my favorite], and Cheese) have a lot to navigate. 
Some of the best episodes of Reservation Dogs are the ones where they focus on an individual character – when we get to follow them around for the majority of it.  But their time together should not be overlooked – there is so much to like about these kids.  Their dialogue and wit really will crack you up; more smart writing in this show.  You can transition from a laugh-out-loud moment to something that really moves you in a mere matter of minutes.  Oh, and there is a 'spirit' that follows Bear around that you may want to see in its own spinoff.  They have reinstituted the use of the word "sh*t-a*s" into my vocabulary again.  It's used by about 75% of the characters in this show when someone annoys or amuses them.   A lot to like here.  (Hulu)
29. Dark
My (so far) lone foreign entry into this TV series list.  Time travel has been mixed and mastered on so many different platforms and in so many different ways.  Sometimes successfully, sometimes not so much.  Dark was incredibly original with what they accomplished in three bingeworthy seasons.  To write a successful recap would take more room than I am allowed here, but Dark is quite dark (sorry for the shameful pun), and it will have you guessing whether a character is good or bad pretty much straight through to the finale. 
I really liked this one.  Russian Doll has probably made a lot of lists (a recent time travel entry as well), and while Natasha Lyonne's work is great in that one, it doesn't come anywhere near Dark.  The fact that I watched 26 hours of subtitles and couldn't stop should be all I need to write here.  It was quite nostalgic hearing all that German as I took three years of it back in my school days, but if anyone says regaining a foreign dialect when it's not been used for 30 years is like riding a bike, they are dead wrong.  (Netflix)
28. Bloodline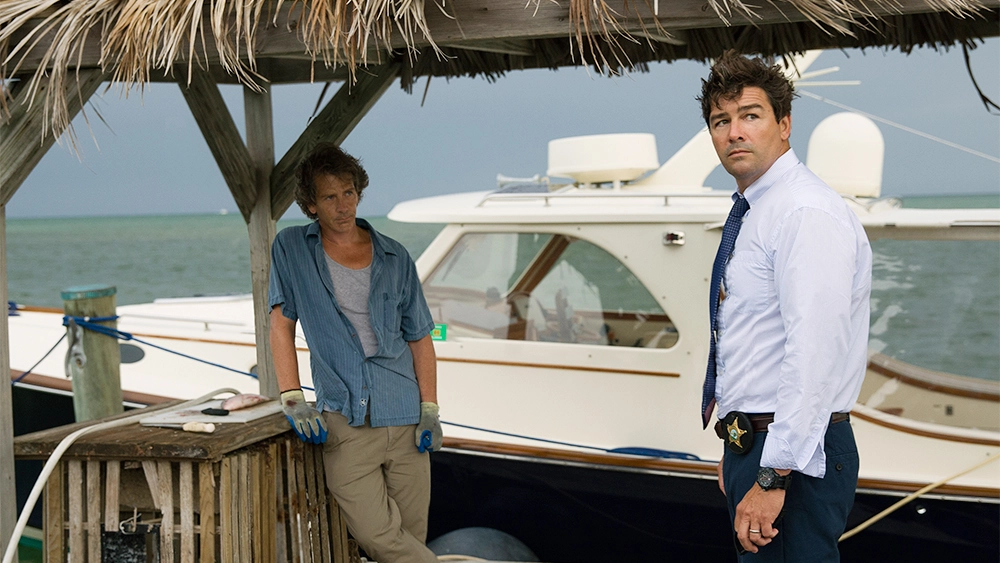 The first two (of three total) seasons of Bloodline are edge-of-your-seat material.  The family will lull you into believing (not for long) that the closely-knit appearance was genuine.  From there, you'll be let in on family secret after family secret.  The work done by Kyle Chandler and Ben Mendelsohn was excellent here.  There is drama, a puzzle to solve, some humor (thank you for that Norbert Leo Butz as Kevin Rayburn), and violence. 
Frequently when a random person asks me "what do you recommend on Netflix?" Bloodline is one of the first shows I throw out.  I don't know a lot of people that didn't enjoy it.  The last season went out in a little bit of a whimper, but not nearly enough to tarnish occupying a space on this list. (Netflix)
27. Ramy
Ramy stars (and is written and directed by) Ramy Youssef and centers around an Egyptian-Muslim family (Ramy being the son and first generation Egyptian-American) and the trials and tribulations they go through as a family living in New Jersey.  They are constantly challenged with navigating the culture they are now surrounded by, all the while still maintaining and growing their spiritual journey.  There are some episodes that will bust your gut (he also has some very funny friends and a colorful uncle), but just as many that are hard to watch while they deal with emotional pain trying to find their way. 
Ramy got me right away, it is VERY well-written.  Ramy Youssef won a best actor Emmy in 2020 for it.  My favorite episodes (by far) are the ones that occasionally center on Ramy's mom (Hiam Abbass), who makes me start to smile just by watching her facial expressions, and Ramy's sister (May Calamawy), a very witty and incredibly smart character.  There is a lot going on in a short 30-minute episode – they go fast.  Here's to hoping for a Season 4.  (Hulu)
26. Mad Men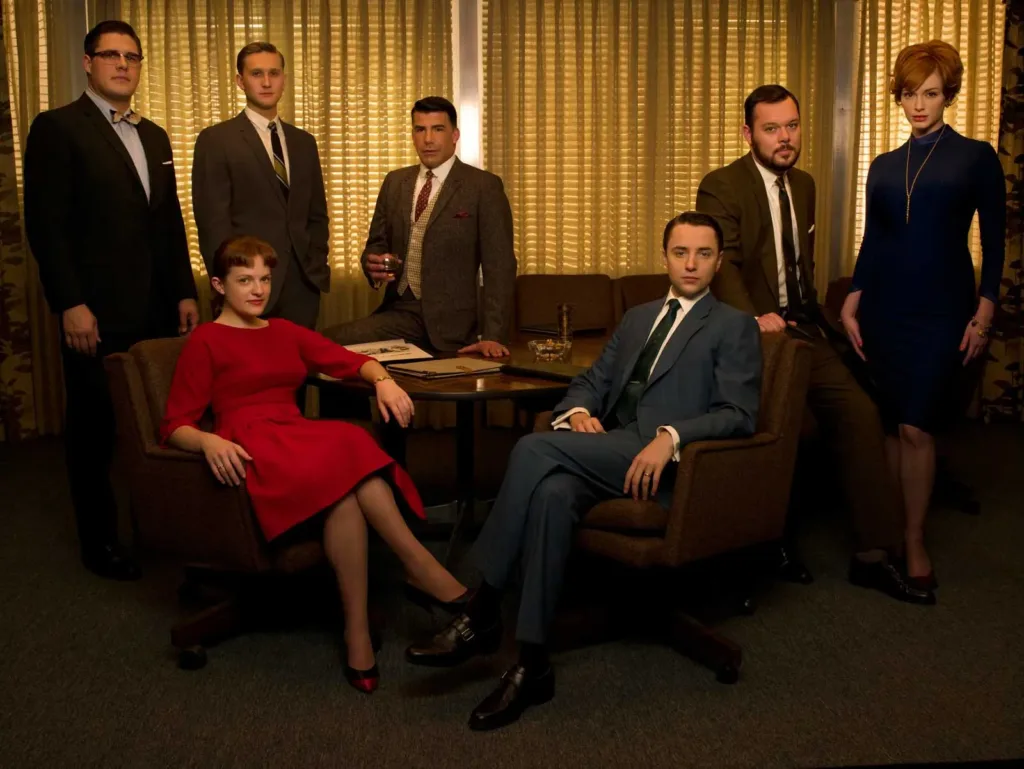 It's been a spell since I've finished Mad Men, but watching the rise and fall of Don Draper was really, really good TV (thank you Jon Hamm).  And we got to see what propelled Elisabeth Moss into a very successful TV and movie career as well.  I loved how they perfectly intertwined all the social and political commentary happening in the 1960s right alongside their plotlines.  Centered in the advertising world in New York, it's hard to digest that those things happened in professional workplaces back in the day (naps, scotch, cigarettes). 
Watching everyone light up in the office in Mad Men was the equivalent to what you might have found walking into an American Legion on Bingo night prior to the ban on indoor smoking.  Also, it was quite eye-opening to watch the brutal sexism and racism that was so prevalent back then – if someone really wants to see just how far the business world has come (not saying it's complete yet by any means) you'll get a pretty good drift of where it started back in the chaos of Mad Men.  Such great writing too – quite a few Emmy Awards were collected by the crew of the Sterling Cooper agency.  (Amazon Prime)