Make sure to read Jason Hess' exposition and preface to his entire list, as well as selections 50 through 31 here, and 30 through 11 here. Also make sure to subscribe to A Cinephile Corner's Newsletter to be notified via email when new movie reviews, lists, and other features go live on the website.
10. The Leftovers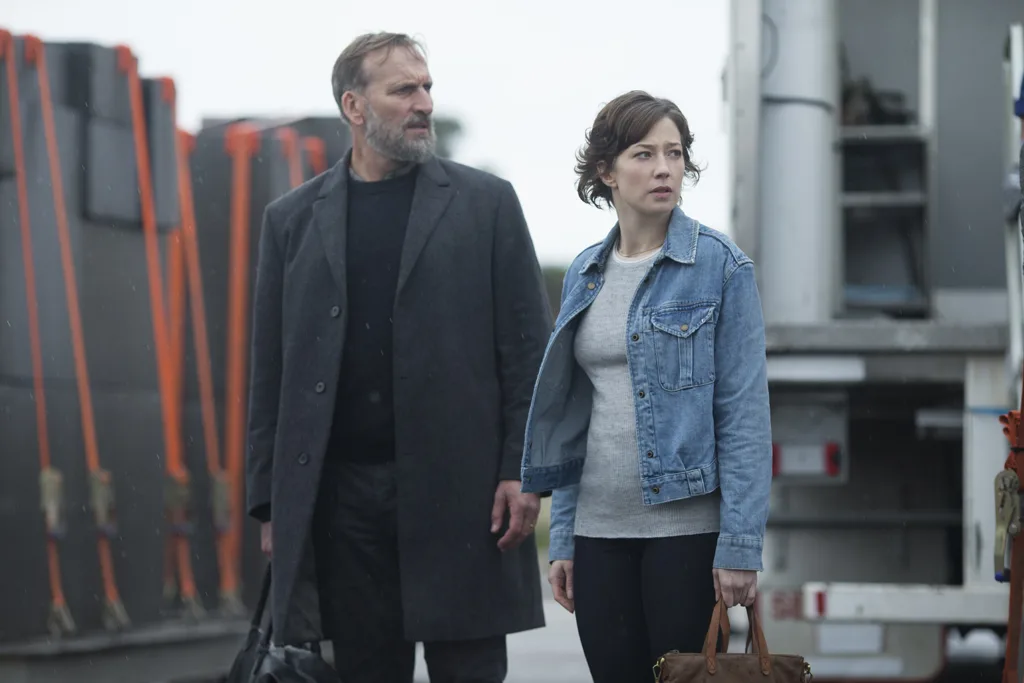 When you Google The Leftovers, the first question that comes up is "what the heck is The Leftovers about?" That really says it all without saying too much.  This is one of those programs where you will likely be discussing it with someone that is currently watching it or has seen it in the past to compare notes as to what transpired in the last episode.  This was a revolutionary series that started in 2014 and starred Carrie Coon and Justin Theroux.  And Ann Dowd has a role in here too – she is so great at any supporting role thrown her way. 
The Leftovers centers around a global event called "The Sudden Departure" when 2% of the world's population disappears and the speculation begins as to where they went. The Left Behind series this is NOT, however.  Cults and craziness emerge.  There are some weird things that happen to this community and its characters throughout.  But it is television at its most engaging.  The writing is exceptional throughout.  Heck even the opening credits' visuals and song gives you the shivers and is quite memorable.  Yes, and as I've stated before on this list, Carrie Coon elevates any series.  An absolute must-watch. (HBO Max)
9. Fleabag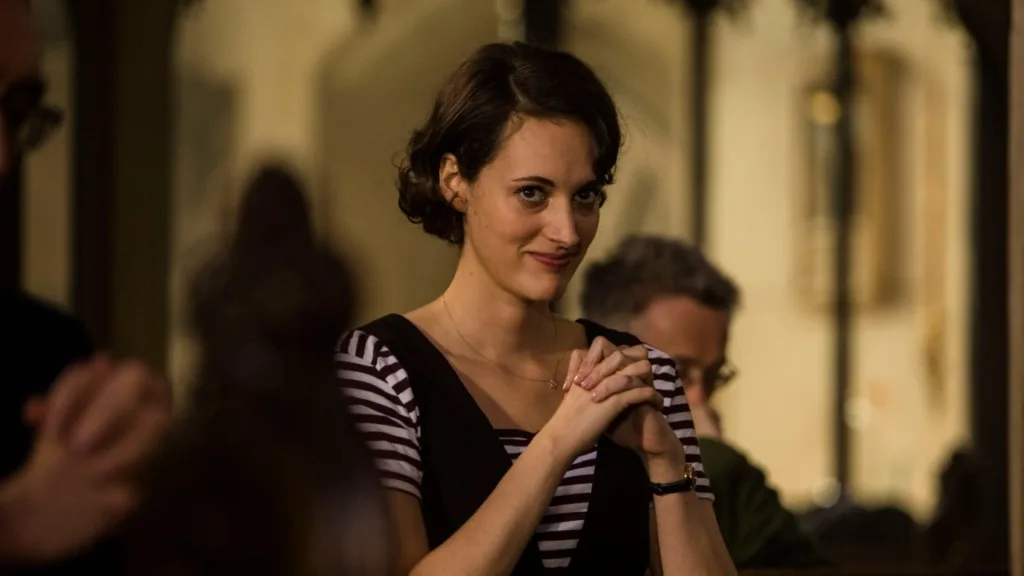 Fleabag – 2 seasons, 12 episodes – that's it.  Talk about leaving you wanting more.  Phoebe Waller-Bridge definitely wanted to accomplish what so many athletes fail to do today – go out on top.  Her second and final season (she was the writer and lead actress) led to Emmy WINS for Best Series, Best Actress, and Best Writing for a Comedy Series.  Yes, it's that good. 
The maddening things that seem to happen to her provide so many laughs in this (some of it is very self-inflicted).  Her character pulls in a little "looking at the camera The Office style" in zany moments as well – but Jim Halpert she is not.  She is simply telling us the story through her eyes; talking to us.  She has a perfectly-timed potty mouth and a smartass wit that has been an inspiration to me ever since I saw the first episode.  Again, quick and easy watches. If you haven't seen Fleabag, you are really missing out.   (Amazon Prime)
8. What We Do in the Shadows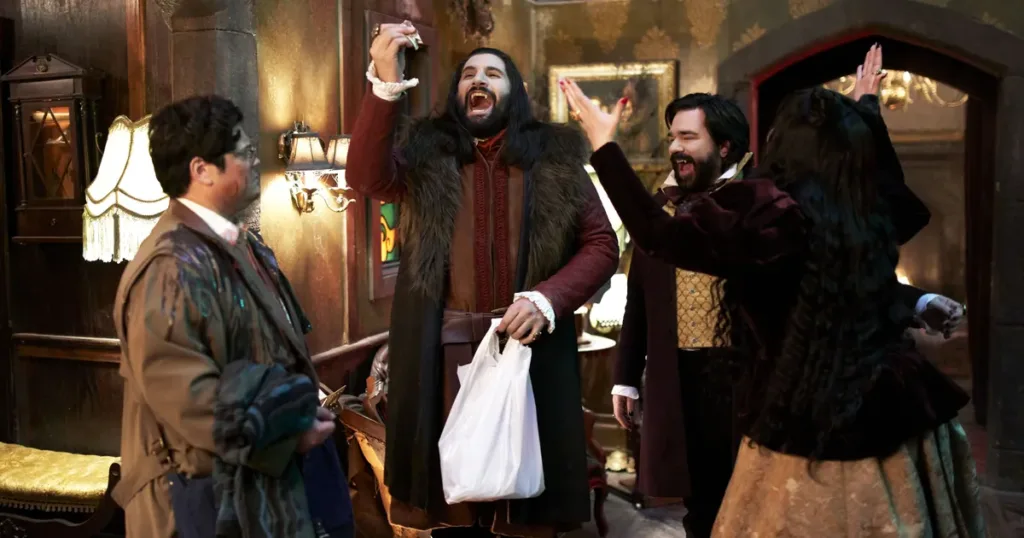 If the writing was this smart on all shows about vampires, I'd have become a groupie of that genre.  Yes, I do own a Colin Robinson t-shirt, and yes, I work around many, many energy vampires at my job.  It was only when I saw What We Do in the Shadows that I realized what they were. Watching this group navigate a City Council meeting in Season 1 is a work of art.  Harvey Guillen as Guillermo is excellent.  (Hulu)
7. Barry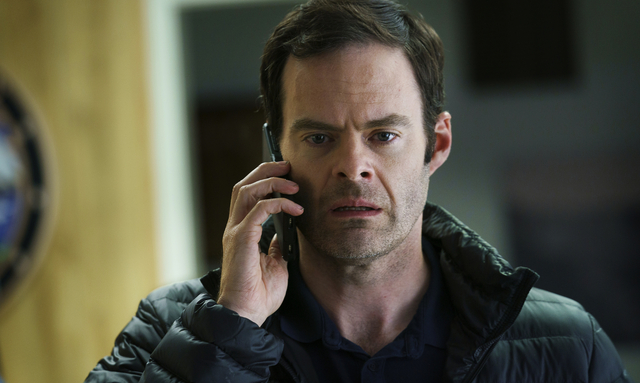 Barry may be the most difficult series to describe when someone simply asks me to tell them about it.  It's got a dark edge to its humor (which I enjoy anyways), and Bill Hader is excellent in this role.  Once again, the supporting cast is really strong as well (does Henry Winkler not make any show immensely better regardless of his screen time?).  This series is capable of anything in any episode – if I had to just lay out one episode of "why does Jason like Barry," it would be "see season 2, episode 5, Ronny/Lily."  Nothing more needs to be said. (HBO Max)
6. Veep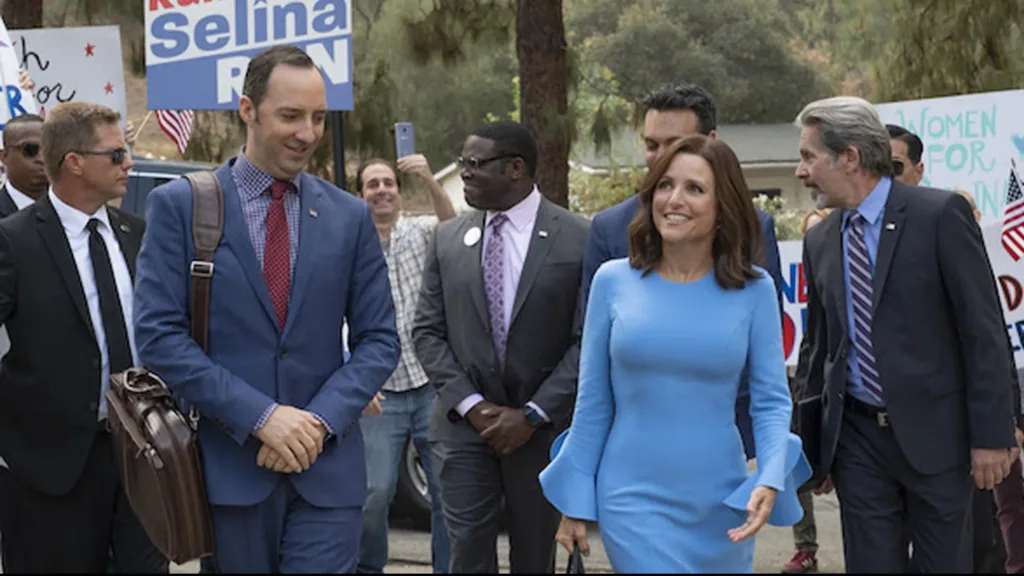 Julia Louis-Dreyfus, period.  I don't think there will ever be wittier, more hammer-like insults done in a 30-minute episode on any TV Series that makes me laugh as loud as I do with Veep.  Selina Meyer is the fictional character I would absolutely love to emulate for a full week in my life.  Obviously, I hope I would still have friends afterwards, but it would be so much fun to go through the process.  Everyone has a few Jonah's or Gary's in their life. (HBO Max)