I wrote yesterday that a trailer for The Killer should be out sometime soon to follow up the newly released poster. Well, the trailer came out today for David Fincher's newest movie.
It prominently features Michael Fassbender, dressed in many different outfits and seemingly trotting the globe working from contract to contract. We also get our first glimpses at a few of the supporting actors and actresses, including Tilda Swinton.
The trailer has many of the same stylistic choices as prime Fincher, from the color hues to the dreary imagery – expect a dark movie that feels pretty hopeless. Fincher doesn't make movies that highlight the pleasantries of everyday life, he does the opposite.
The score sounds fantastic too. It seems Trent Reznor and Atticus Ross may have worked their magic once again in a Fincher movie, following up their work in The Social Network, The Girl with the Dragon Tattoo, Gone Girl, and Mank. They're essentially Fincher's go-to composers at this point.
The Killer will have a limited run in theaters before hitting Netflix on October 27th. You can see the trailer at the link above, or view the poster here: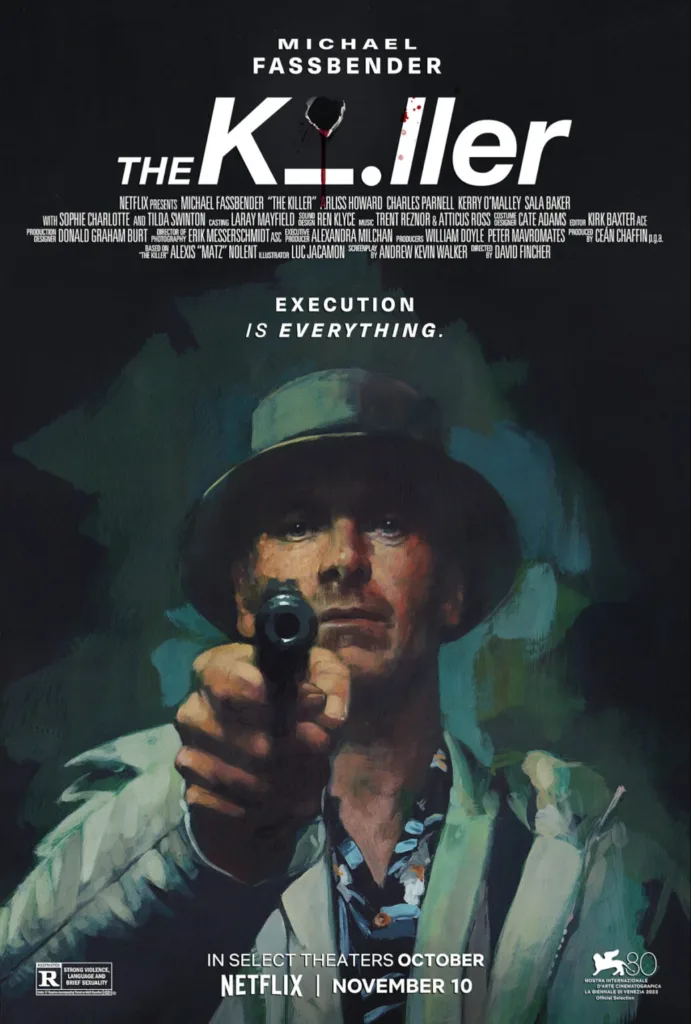 READ MORE: David Fincher, Netflix
Reviews for more David Fincher movies