The Wonderful Story of Henry Sugar release date has been announced, and it'll be on Netflix sooner than you think. Wes Anderson's newest movie also has a brand new poster to go with it.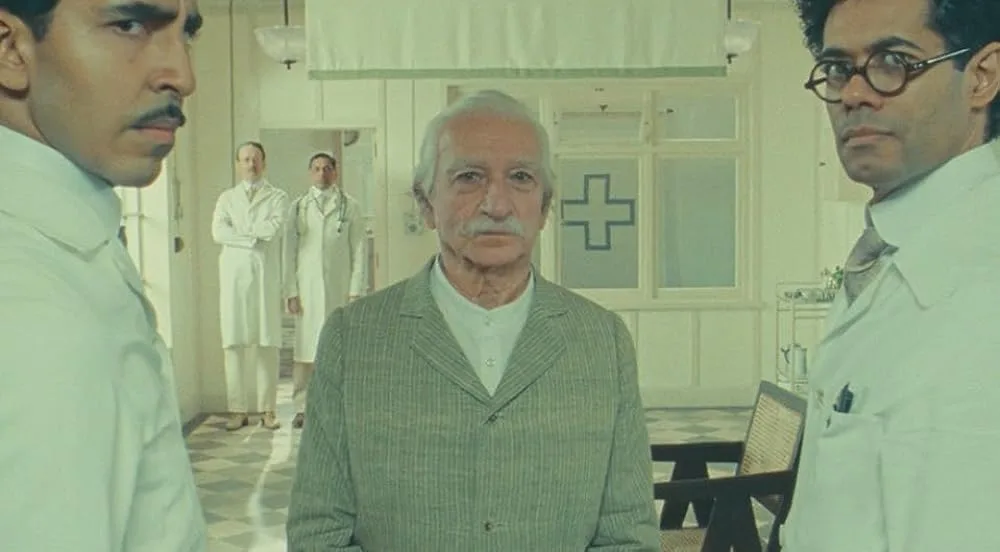 As if one movie release wasn't enough for Wes Anderson in 2023, his newest short film The Wonderful Story of Henry Sugar is preparing to release on Netflix in the coming month.
Fresh off the widespread acclaim for Asteroid City (which we rated quite well when we reviewed it back during its theatrical run), Wes Anderson is setting his sights on a September 27th release on Netflix for his newest Roald Dahl adaptation The Wonderful Story of Henry Sugar. The movie will have its initial worldwide premiere at the Venice Film Festival September 1st.
At a brisk 39 minute runtime, The Wonderful Story of Henry Sugar will star Benedict Cumberbatch as the titular character and Ralph Fiennes as Roald Dahl. Wes Anderson's newest short film will also have performances by Dev Patel, Ben Kingsley, Richard Ayoade and Rupert Friend.
The movie's synopsis, according to Letterboxd, reads as follows: A rich man learns about a guru who can see without using his eyes. He sets out to master the skill in order to cheat at gambling.
Honestly, it sounds right up Wes Anderson's alley. This is Roald Dahl's second story to be adapted by the American filmmaker after the tremendous Fantastic Mr. Fox animated movie hit theaters in 2009. That's one of my favorite Wes Anderson movies, so I'm excited to see where he's able to take this one.
Alongside the news of a confirmed release date, Netflix also released the first official poster for the movie, which you can see below. The first shots for the film were released not too far back as the leadup to The Wonderful Story of Henry Sugar has been rather mute due to the success of Asteroid City.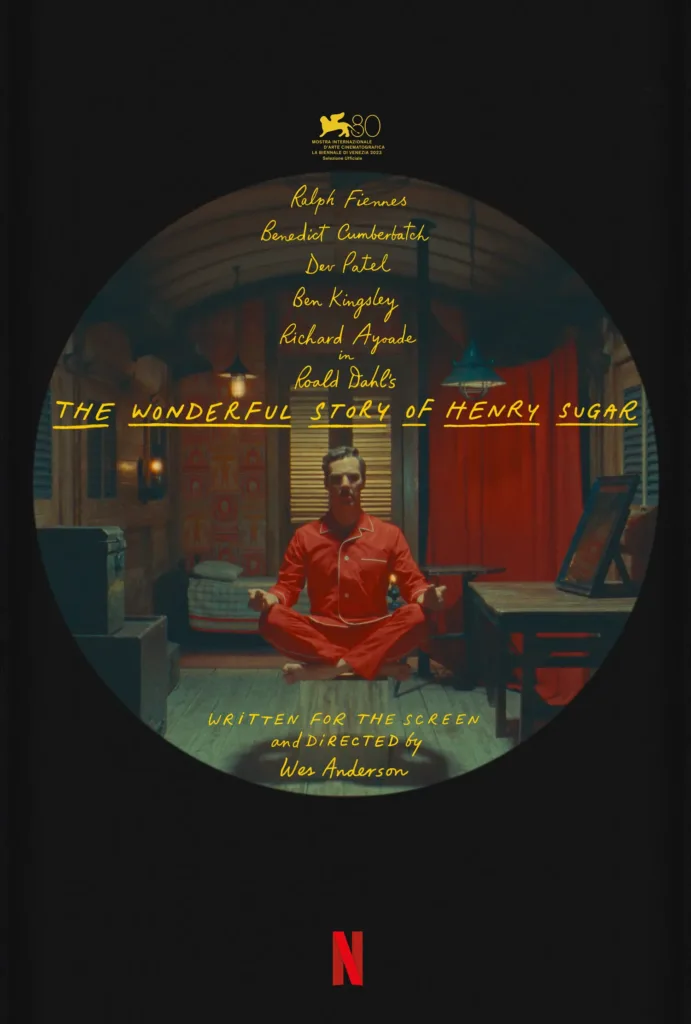 READ MORE: Wes Anderson, Netflix, 2023 Movies