The Criterion Collection has announced their release schedule for December 2023. Coinciding with the holiday season, this set of releases has a bit for everyone – the perfect gift for any movie lover. Among them are a five film set directed by Albert Lamorisse, a recent Oscar winner in the animation category, and 1960s noir buzzing through the streets of New York City.
The artwork is consistently great in each of these Criterion releases, but the distributor has really outdone themselves this time. The Pinocchio cover is absolutely beautiful, and both of the other selections have posters that really pop. I'm excited to dive into each of them!
Guillermo del Toro's Pinocchio will be released in glorious 4k resolution, while the other restorations will be limited to Blu-ray; still a wonderful new way to see these works from the past. Here's what The Criterion Collection has in store for December 2023:
Blast of Silence – Directed by Allen Baron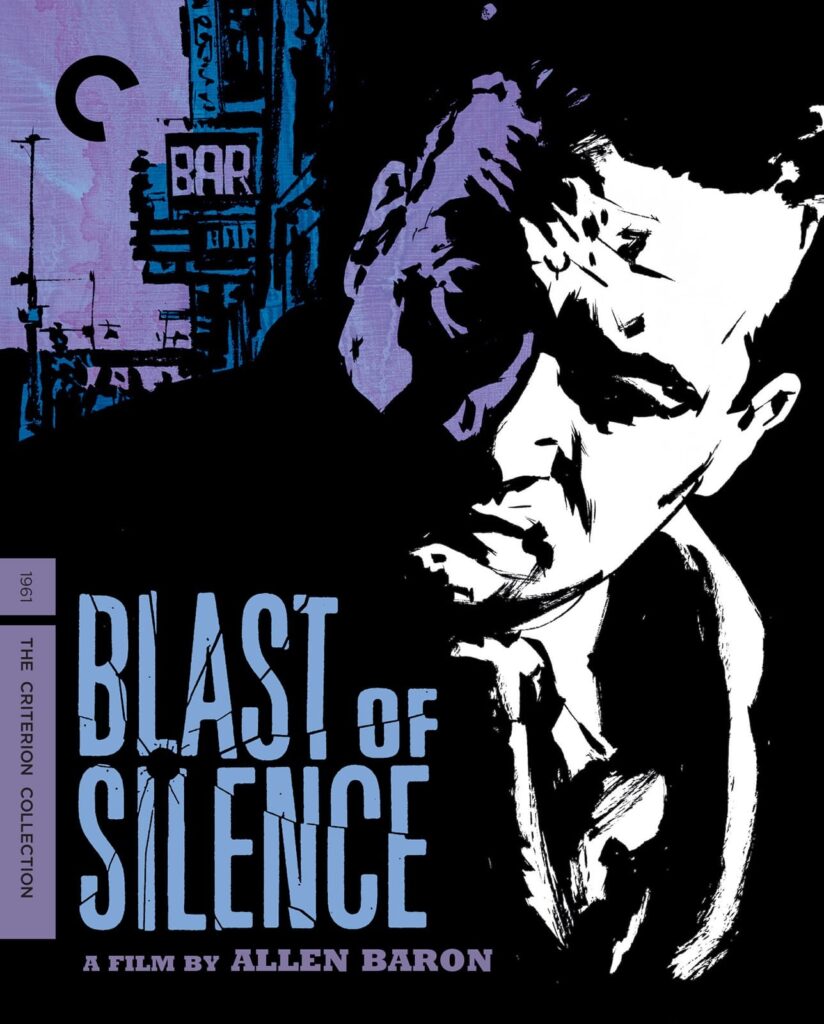 Per The Criterion Collection: Swift, brutal, and blackhearted, Allen Baron's New York City noir Blast of Silence is a sensational surprise. This low-budget, carefully crafted portrait of a hit man on assignment in Manhattan during Christmastime follows its stripped-down narrative with mechanical precision, yet also with an eye and ear for the oddball details of urban living and the imposing beauty of the city. At once visually ragged and artfully composed, and featuring rough, poetic narration performed by Lionel Stander and written by Waldo Salt (both uncredited), Blast of Silence is a stylish triumph.
Blast of Silence releases on December 5, 2023 and can be pre-ordered here.
The Red Balloon and Other Stories: Five Films Directed by Albert Lamorisse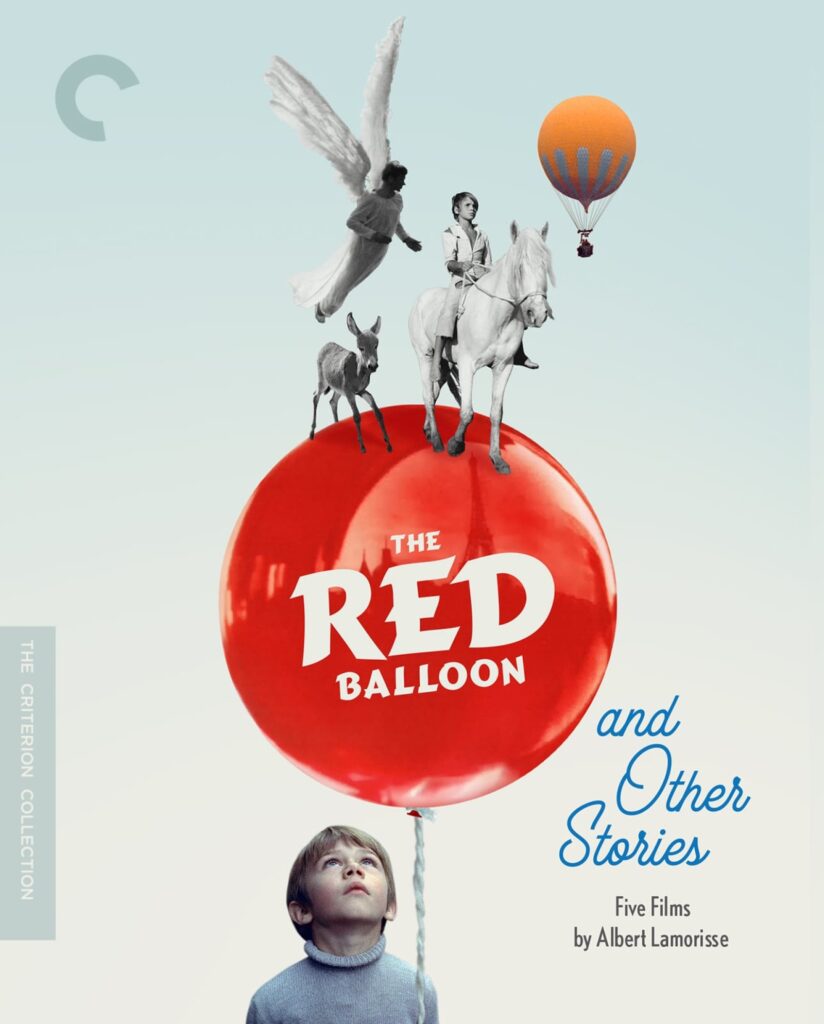 Per The Criterion Collection: Everyday life becomes an adventure in the wide-eyed fables and fantasies of Albert Lamorisse. Balancing imaginative whimsy with documentary-like authenticity, his beloved short films Bim, the Little Donkey; White Mane; and the Academy Award–winning The Red Balloon find unforgettable emotional, spiritual, and moral resonance in the realms of children and animals, while his captivating but now rarely seen features Stowaway in the Sky and Circus Angel exult in the glories of two of his greatest loves: nature and flight. With their astonishing cinematography and purity of spirit, these five enchanting works invite viewers of all ages to experience the wonder, mystery, and poignancy of the world anew.
Albert Lamorisse's The Red Balloon and Other Stories releases on December 12, 2023 and can be pre-ordered here.
Pinocchio – Directed by Guillermo del Toro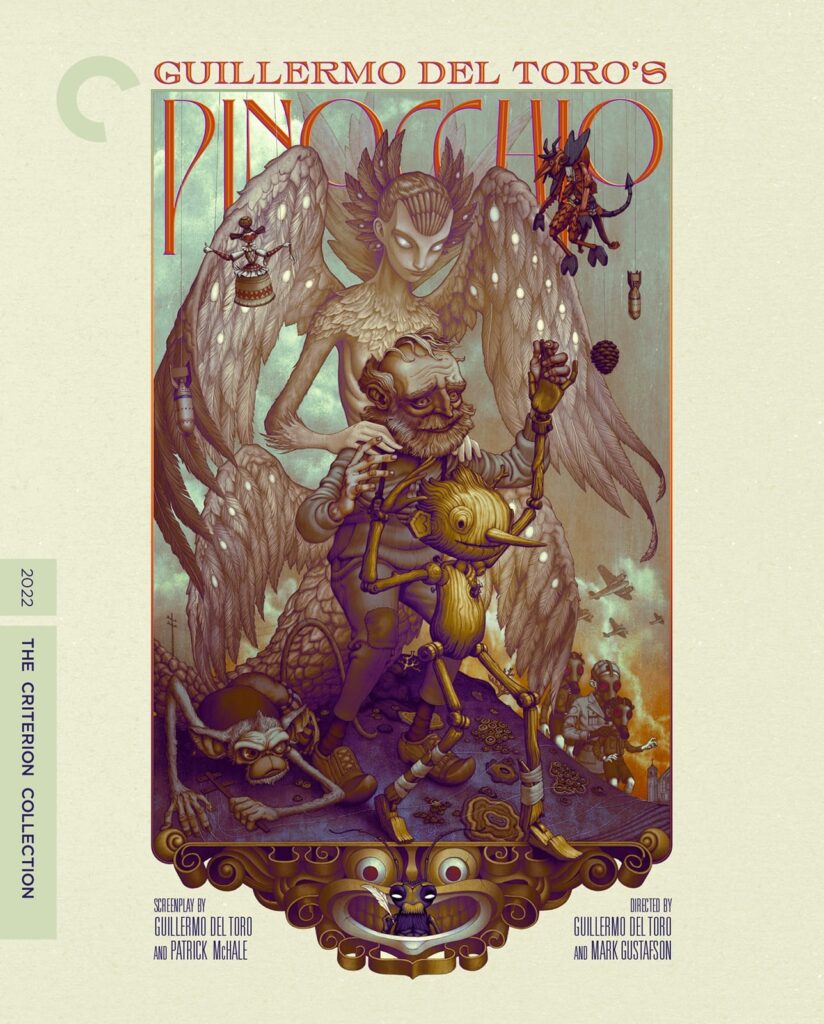 Per The Criterion Collection: A classic tale is reborn through the inspired imagination of cinematic dream-weaver Guillermo del Toro, directing alongside Mark Gustafson. Realized through boundary-pushing, breathtakingly intricate stop-motion animation, this dark rendering of the fable of the puppet boy and his maker—which won the Academy Award for Best Animated Feature—daringly transfers the story to Fascist Italy, where the irrepressible Pinocchio gradually learns what it means to be human through his experiences of war, death, and sacrifice. Featuring the voices of Ewan McGregor, Cate Blanchett, Tilda Swinton, and Christoph Waltz, this Pinocchio imbues the oft-told tale with a bold new resonance about living with courage and compassion.
Guillermo del Toro's Pinocchio releases on December 12, 2023 and can be pre-ordered here.
Read Cinephile Corner's review of Guillermo del Toro's Pinocchio.
READ MORE: Criterion, Guillermo del Toro, Classic Movie Reviews
Read Reviews for Movies in The Criterion Collection