The last month of the year and the last set of movies coming to the Criterion Collection in 2023. December's set of streaming options includes multiple director's spotlights, a new batch of noir films, and the heyday of Hollywood musicals.
Starring Parker Posey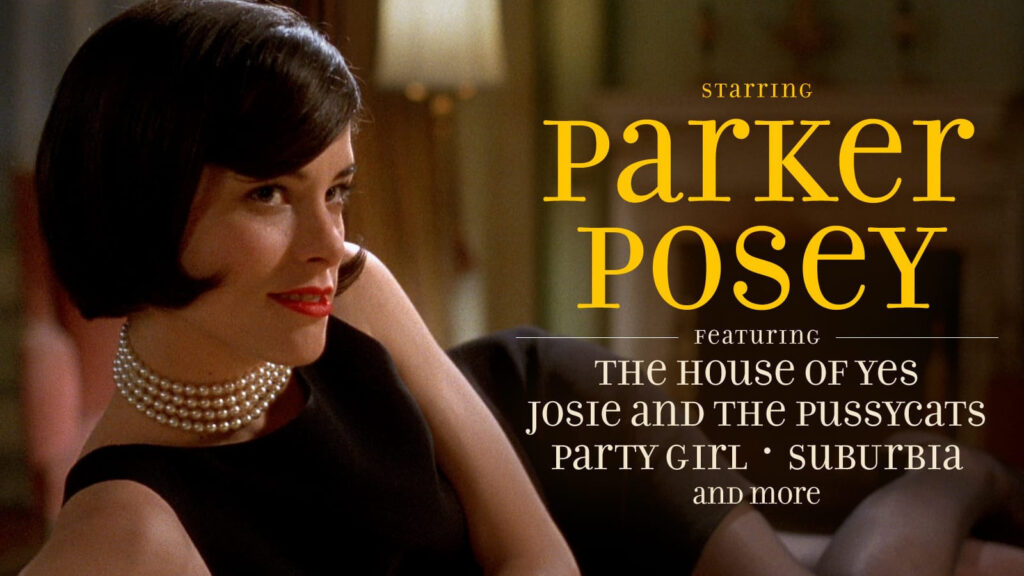 A 12 film collection highlighting one of 1990s cinema's brightest indie stars. Parker Posey headlines this month's actress deep dive. Includes:
Party Girl (1995)
SubUrbia (1996)
Clockwatchers (1997)
Henry Fool (1997)
The House of Yes (1997)
The Anniversary Party (2001)
Josie and the Pussycats (2001)
Personal Velocity (2002)
Fay Grim (2006)
Broken English (2007)
Ned Rifle (2014)
Shorts included:
Opera No. 1 (1994)
Iris (1994)
The Sisters of Mercy (2004)
Holiday Noir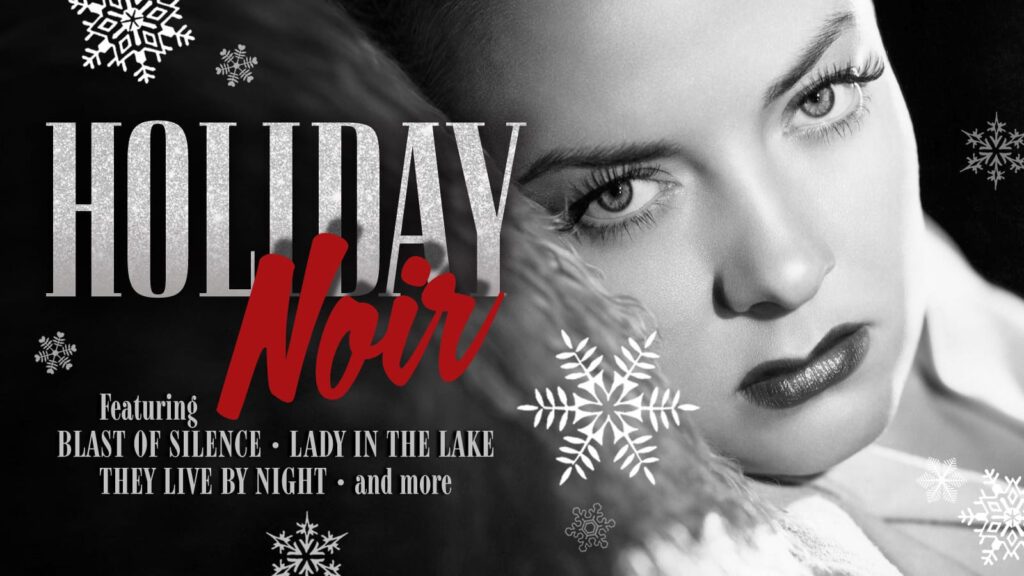 A 7 movie playlist juxtaposing the holiday season with gritty, dark crime dramas. This collection highlights some underrated gems from the 1940s, 1950s, and 1960s. Includes:
Lady in the Lake (1946)
Repeat Performance (1947)
I Wouldn't Be in Your Shoes (1948)
They Live by Night (1948)
Backfire (1950)
Roadblock (1951)
Blast of Silence (1961)
Directed by Yasujiro Ozu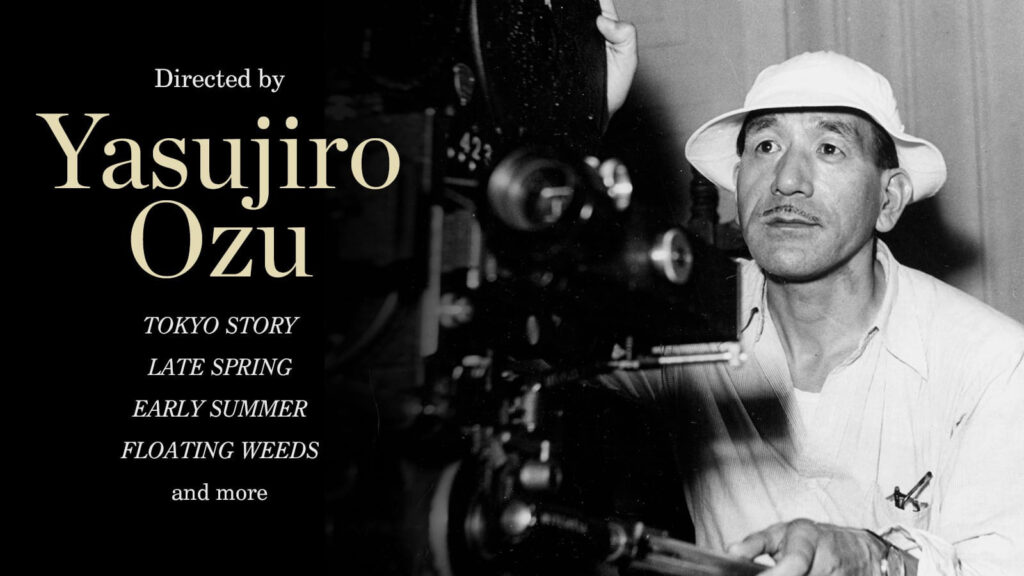 A 33(!) film collection focusing on one of cinema's foundational filmmakers. This month's director's spotlight is dedicated to Yasujiro Ozu. Includes:
I Graduated, But . . .  (1929)
A Straightforward Boy (1929)
I Flunked, But . . . (1930)
That Night's Wife (1930)
Walk Cheerfully (1930)
The Lady and the Beard (1931)
Tokyo Chorus (1931)
I Was Born, But . . .  (1932)
Where Now Are the Dreams of Youth? (1932)
Dragnet Girl (1933), Passing Fancy (1933)
Woman of Tokyo (1933)
A Mother Should Be Loved (1934)
A Story of Floating Weeds (1934)
An Inn in Tokyo (1935)
The Only Son (1936)
What Did the Lady Forget? (1937)
Brothers and Sisters of the Toda Family (1941)
There Was a Father (1942)
Record of a Tenement Gentleman (1947)
A Hen in the Wind (1948)
Late Spring (1949)
The Munekata Sisters (1950)
Early Summer (1951)
The Flavor of Green Tea over Rice (1952)
Tokyo Story (1953)
Early Spring (1956)
Tokyo Twilight (1957)
Equinox Flower (1958)
Floating Weeds (1959)
Good Morning (1959)
Late Autumn (1960)
The End of Summer (1961)
An Autumn Afternoon (1962)
Hitchcock for the Holidays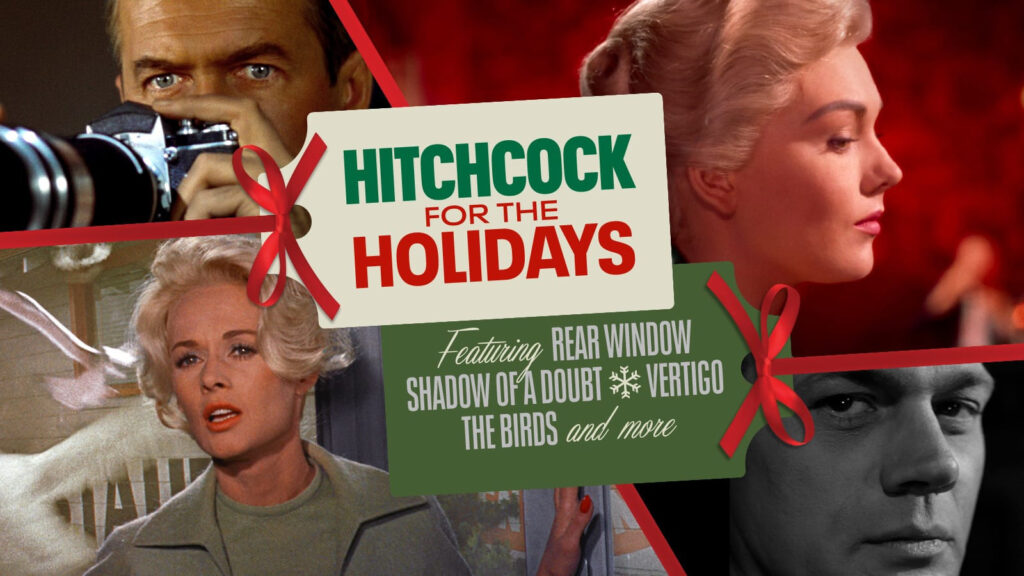 A 24 film playlist from the Master of Suspense. Alfred Hitchcock graces the streaming service with a handful of his classic genre movies. Includes:
Downhill (1927)
The Lodger: A Story of the London Fog (1927)
Champagne (1928)
Blackmail (1929)
Murder! (1930)
Rich and Strange (1931)
The Skin Game (1931)
The Man Who Knew Too Much (1934)
The 39 Steps (1935)
Sabotage (1936)
Young and Innocent (1937)
The Lady Vanishes (1938)
Foreign Correspondent (1940)
Saboteur (1942)
Shadow of a Doubt (1943)
Lifeboat (1944)
Rope (1948)
Rear Window (1954)
The Trouble with Harry (1955)
The Man Who Knew Too Much (1956)
Vertigo (1958)
The Birds (1963)
Marnie (1964)
Torn Curtain (1966)
MGM Musicals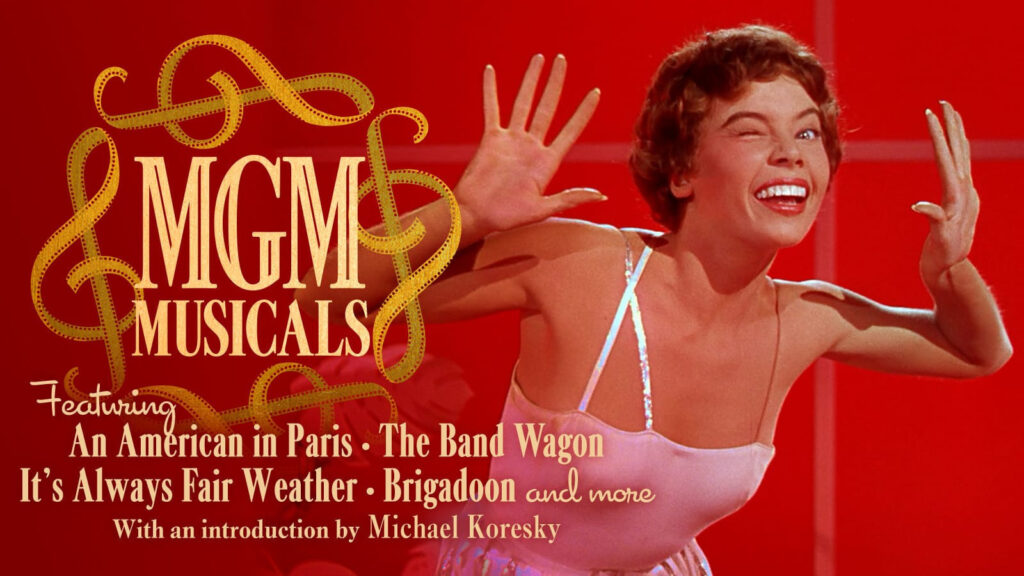 A 9 movie collection spanning the golden age for Hollywood musicals. This playlist focuses on one specific studio – MGM. Includes:
Broadway Melody of 1940 (1940)
For Me and My Gal (1942)
The Harvey Girls (1946)
The Pirate (1948)
Summer Stock (1950)
An American in Paris (1951)
The Band Wagon (1953)
Brigadoon (1954)
It's Always Fair Weather (1955)
Directed by Ousmane Sembène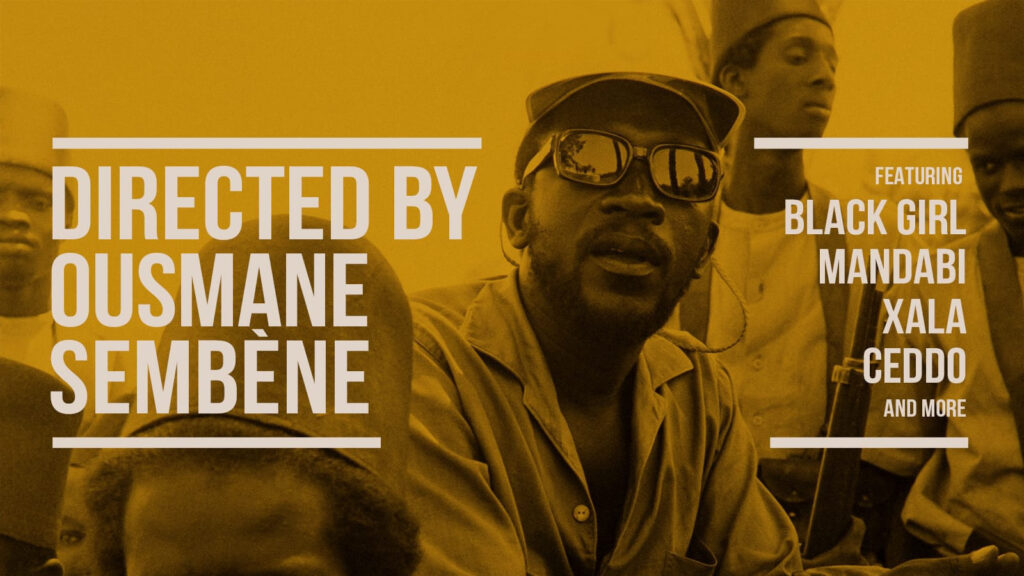 A 6 film playlist highlighting Ousmane Sembène, a Senegalese director renowned for his stories about those marginalized by society. Sembène is surely one of Africa's most influential filmmakers. Includes:
Black Girl (1966)
Mandabi (1968)
Emitaï (1971)
Xala (1975)
Ceddo (1977)
Guelwaar (1992)
Shorts included:
Borom sarret (1963)
Niaye (1964)
Tauw (1970)
Other movies that will be available to stream on the Criterion Channel in December include the streaming premiere of Human Flowers of Flesh (2023) and the Criterion Collection editions of The Adventures of Baron Munchausen (1988) and Blast of Silence (1961).
Reviews for Movies Streaming on the Criterion Channel